Professional Bio
This website, philipchantry.actioncoach.co.uk is where I basically share all of the ideas and tips I've learnt through my 20+ years in business.
I started back in 1997 with no real funds and very little knowledge. It's been an amazing journey, but I wouldn't change it for the world.
But as much as this site is about me, I really want it to be about you. I want you to have access to the ideas and support to help you get to where you want to be in life, and create the freedom you want.
Are you ready to get moving?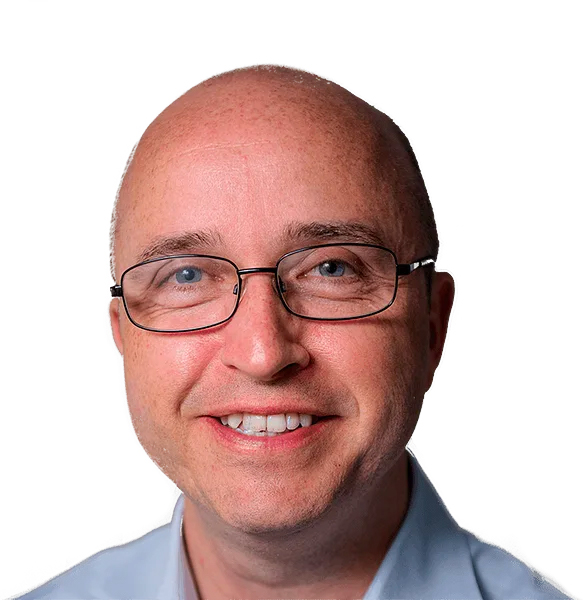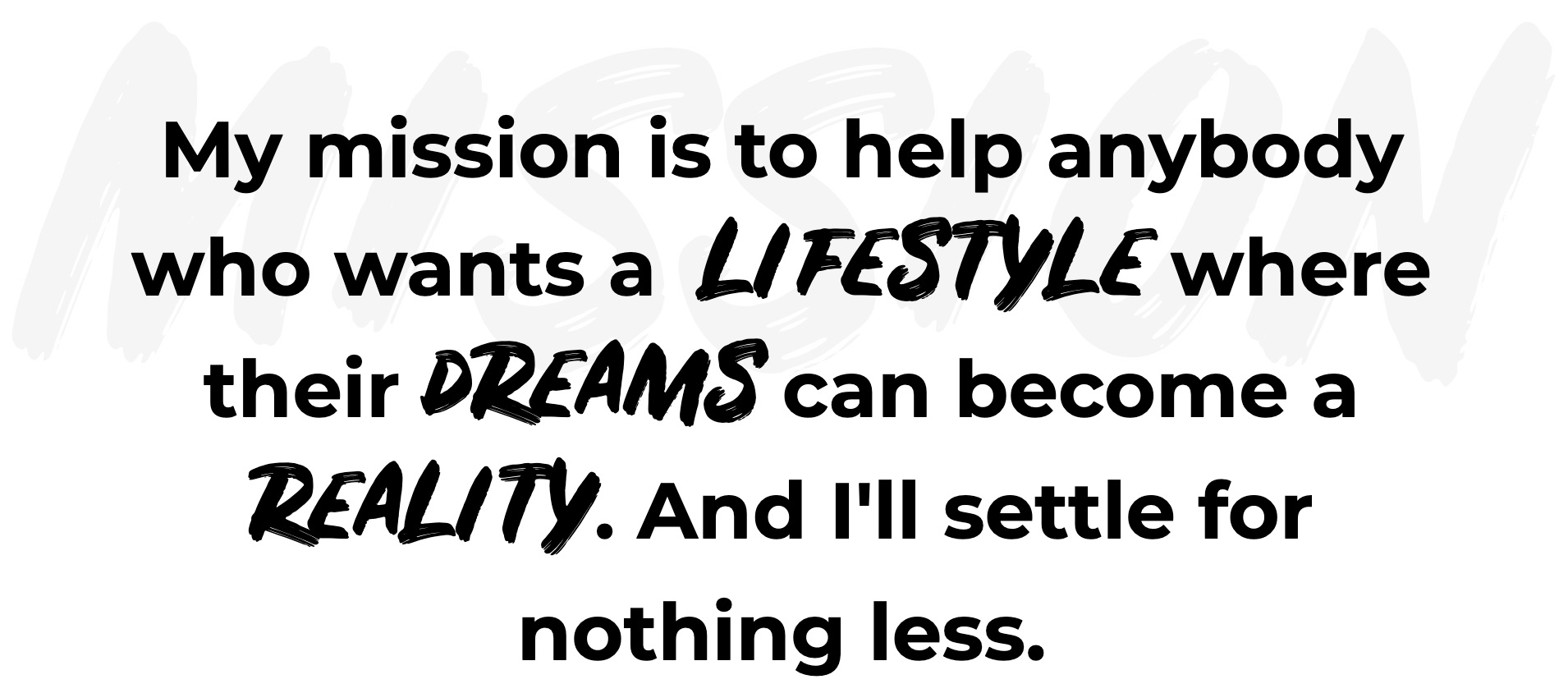 I'm a Bromley-based Business Growth Specialist and a Public Speaker, who helps business owners ultimately create a business that COULD work without them.
When I started my first business back in 1997, I had no idea what I was doing. After all, all I'd done up to that point, was to work for somebody else.
​

For the first 5 years I bumbled along, relying on my father's business expertise, which although helped me hugely, didn't stop me making some pretty horrific mistakes. It was one summer's day back in 2002, that I (almost accidentally) found out that practical help actually existed to take a small business owner like me to the next level.  
​Since then, business mentoring and coaching has progressed significantly, and is not only something businesses up in the City can afford. Coaching has in fact, changed the lives of tens of thousands of UK business-owners, their staff and all their families.  
​And my involvement in the world of coaching, has helped me become an accomplished business coach and mentor helping local business owners get what they want from their businesses.
Here's how it all happened…
When I started my first business, I was a 26-year-old, living in a run-down flat in Catford.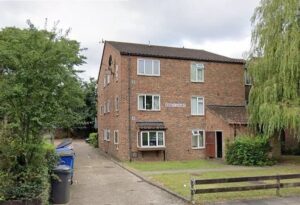 Whilst I wasn't on the bread-line at the time, I desperately wanted to get on the property ladder, at a time when prices were rising fast, and mortgages were hard to come by.
I was only three years into my career, so when I got the chance to take over and run a business selling health products and books by direct mail (postal, in other words!), I jumped at it.
It was there that I learnt an invaluable lesson, which I help my clients understand and practice even today…
I was spending my budget on advertising in the press, and through the post, but I was never clear what worked and what didn't. I was really just crossing my fingers and hoping for the best whenever I spent any money on marketing.
IT WAS THEN THAT MY FATHER POINTED OUT ONE OF MY FIRST "BFO's" (otherwise known as a "Blinding Flash of the Obvious".)…
"Why aren't you measuring the results of the work you're putting in?", he asked…
"Sounds great, but I'm not really sure how to though…", I replied.
So we set to work together, to create "test and measure systems", which ultimately helped me quadruple our profits in 15 months.
Great lesson I thought, but once profits started stagnating again, I realised that this one lesson wouldn't carry me through the rest of my business life. I needed more help, but I wasn't sure where to get it from.
BUT WHERE COULD I GET THE EXTRA HELP I NEEDED TO PROGRESS?
One Spring afternoon in a pub garden in a small vilage called Fawkham in Kent, my father mentioned that it might be an idea to attend a Dale Carnegie program up in London, which was a course on Leadership for Managers.
Although I had no idea what it was about, or even who Dale Carnegie was(!), I dutifully went along and sat the course with around 20 other small business owners.
(For those of you who reading this, who still don't know who Dale Carnegie is, he was the best selling author of the book "How to Win Friends and Influence People" a fantastic book which will help anybody in business, despite the fact it was written in 1936!)
Anyway, back to the story… what I learned back in the summer of 2002, blew my mind… I learned things I 100% should have found out before I got into business in the first place. Things like:
Although I passed the course and learned so much, the problem for me was that I wanted to understand how to create businesses that worked without me…
I found myself reading about owners of multiple businesses, who still had the time to spend their life doing what they wanted, and I didn't understand how this was possible.
Over the subsequent 16 years, I was able to start and sell another marketing business for six figures, but my real "eye-opener" was when I launched my property business which I still own today.
This is a business, worth seven figures today, which I spend around 30 minutes a week on. I'd seen others doing it, so I learnt how to, using the expertise of some of our old property clients like Robert Kiyosaki (Author of "Rich Dad, Poor Dad"), Robbie Fowler (Ex-England and Liverpool footballer( and Martin Roberts ("Homes under the Hammer" fame).
This experience has really proved to me that it is possible to create a business that could work without you.
The only issue was, that even as recently as 2017, I'd still not managed to find a system to help me step away from our main marketing business.
Although I understood how to create a property business that could work without me, I was still really unclear as to how that could work in my existing business and other industries too.
This was particularly evident to me, when I hired a business coach with a valuation tool to come into our business and value it.
"Really sorry Phil, but it's worth nothing.", he told me.
" You could have broken it to me a little more gently.", I joked through gritted teeth!
I continued, "I don't understand. The company is highly profitable, we have long-term staff and clients, so how the hell can it be worth £0??"
"Well…" he went on… " The business is not in a position where it could work without you, so why would someone want to buy it off you, unless you continued working in it?"
Aaaahhh! Another "BFO", I thought.
"So what do I need to do, to get the business to be able to work without me? " I dropped in to the conversation?
It was then that James went through a Six Step Process, to help me get the business in to a position to sell it.
I spent the next two years working with him, creating systems and processes to help me to create real value in the business, so when we did come to sell it in 2018, we got the valuation we were looking for.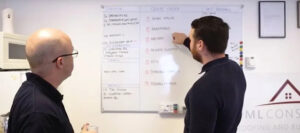 I then thought…
"So what do I do now? I'm too young to retire, but I've really loved the process of creating a business that could work without me. Could it be possible, that I could help coach small business owners to help them do the same?"
I then spent my next three months researching business coaching organisations, and working out whether I wanted to go it alone, or whether I wanted to buy a franchise in one of the several that were available.
After a lot of research, I decided that rather than go it alone, I'd invest in the systematic process ActionCOACH used to transform businesses globally. After all, although I had built and sold to businesses, I was no master, and I wanted to help business owners with issues other than the ones I had…
Things like how to grow their profits, how to manage their time more effectively, and how to build and develop a winning team.
Since then, I've invested over 1,000 hours in further self-development, and have, since May 2018, been in a position to really help local business owners get to where they want to be.
Around four months after I started in my new career, amazing things started to happen:
But over and above these accolades, I found myself helping real people with real issues… and not just owners of businesses with 10-100 employees, but also one man/woman bands too.
I've now coached and mentored 100's of business owners, whether they want to free up their time, make more money, create a winning team, or in a few cases they might want to devise an exit strategy.
And of course, plenty has changed in my life since I began helping others…
I'm no longer living in a pokey flat in Catford. Instead I have a beautiful four bedroom house in Orpington. I got married to an amazing and supportive wife, and I'm now (attempting to) train the next generation of Chantry's to help others create better lives for themselves, (albeit with varying amounts of success!)
I've got a growing team supporting my efforts to help improve the lives of local business owners and their communities. I run over 20 live events per year now, which helps me reach as many people in South-East London as possible.
And I still get to spend my time with friends, going to sporting events (if that's what you call supporting Fulham!), and watching my son play rugby.
All this is possible because I've learnt a system which can help me create a business that could work without me whenever I want.
It could happen to you too…
I'm no different from you. When I first started my business, I started from zero, the way many of you will have done too.
But I made it my mission to create a business that could give me the freedom I wanted. So now I'm getting to work helping others achieve the same level of freedom in their lives as well.
So if you'd like to find out more, A good start would be to subscribe to my regular "Monday Minute" E-newsletter. All you need to do is to enter your details below, and I will be sure to send you, every Monday, a short idea or tip which could make a big difference to your business.
I've had people email me saying that some of the ideas I've sent out have made them thousands of pounds in a short space of time, so why would I stop?!
Businesses don't build themselves...
Most business owners are great in their area of expertise, but having a successful business requires two things: expertise and BUSINESS expertise.
And that's where many fall short. They've never built a successful business before, so they don't know how to do it right.
To get our help to find the missing link in your business, book a complimentary profit growth call with me below and find out what a business coach can do for you.